Love farming games? Then you'll love Farming Simulator 23.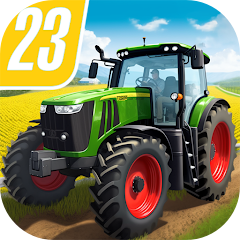 One of the most popular of all simulator games, Farming Simulator 23 provides users with hours of fun and entertainment.
What is Farming Simulator 23?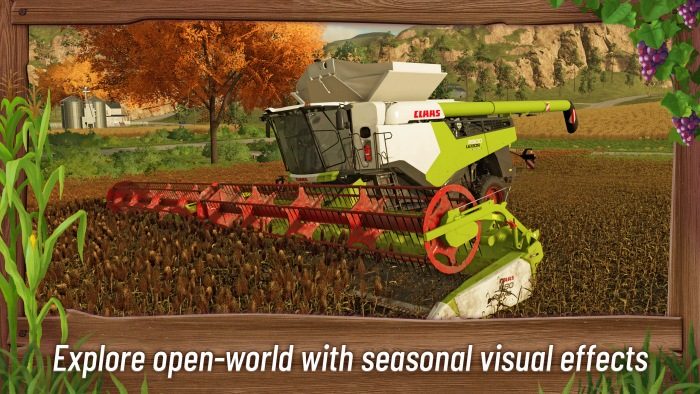 Released by GIANTS Software GmbH, Farming Simulator 23 is the latest in a long line of simulator games and is one of the most fun ones to date. It offers players the chance to experience farming and all the difficulties and joy that come with it. Players can choose from plenty of farming machines, grow a number of different crops, raise livestock, become foresters, and much more. Pt simply, you can be whatever type of farmer you want to be. This game follows on from Farming Simulator 22 and offers some extra features over and above.
Farming Simulator 23 Features:
As well as all the cool features Farming Simulator 22 offers, 23 provides some extra ones, with the best ones being:
Choose from more than 200 machines, including Massey Ferguson, John Deere, CLAAS, New Holland, and more
Farming Simulator 23 also introduces a forklift and electric vehicle for the first time
Grow different crops, including sorghum, grapes, olives, barley, wheat, sunflowers, and many more
Raise livestock, including deer, bees, pigs, chickens, horses, cows, and sheep
Seasonal cycles ensure a realistic farming environment
Two extra maps have been added where players can buy valuable goods – Amberstone and Neubrunn
Greatly improved AI worker and tutorial mode
Join the forestry team and pull in logs using heavy winches
Autoload
Make money by producing and selling goods to expand your farm
Wander around your farm to check out the results of your hard work
Spend time weeding, plowing, and preparing the land
Build your own production chains
Plenty more features
Farming Simulator 23 is not free to download; you will need to pay $7.99, and it also offers in-app purchases to help you expand faster and get ahead. This includes purchasing different vehicles if the ones included are not enough for you.
How to Download Farming Simulator 23:
Downloading Farming Simulator 23 is dead simple, so if you want to get some hands-on experience in running a farm, follow the steps below:
Here are the steps:
Head to your app store and search for Farming Simulator 23
Alternatively, open this article on your mobile device and tap one of the above links – this will take you to the app page
Tap on Download and then look for the icon on your home page once the download has finished
Farming Simulator 23 is in the top 10 simulation games of all time and is undoubtedly one of the best. It is also one of the newest simulation games to be released and looks set to climb the charts quickly. Join the fun now; download Farming Simulator 23 on your device today and start building your empire.