There are plenty of video editing tools in the iOS app store but if you want something more than the basic stuff on offer, try KineMaster. One of the coolest apps, KineMaster, is free to download.

What is KineMaster?
A great video editing tool, KineMaster offers users a cool user interface, a fabulous editing experience, and loads of features that let you create videos exactly how you want. It is a simple app to use; simply pick what you want in your video, put it in the right order, and add your title. You can choose a theme if you want to.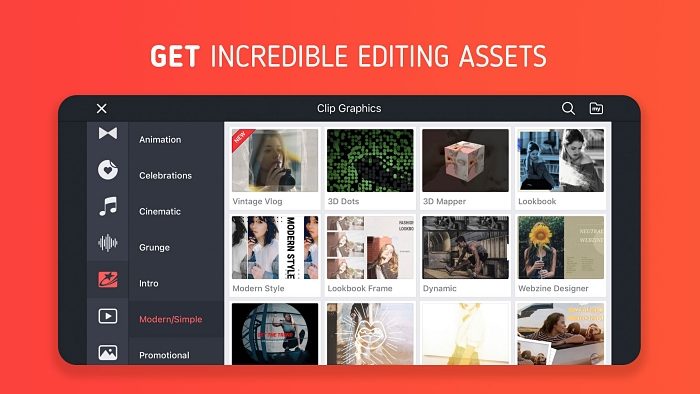 But that makes it sound like nothing more than a basic tool when, in fact, KineMaster lets you go so much further. You can edit your videos straight from the timeline adding in transitions between the fragments of the video. You can add subtitles, blocks of text, and more. And, when you are done, you can save your video to your iPhone or iPad in a choice of qualities. You can even share it on your YouTube or Facebook account.
How to Download KineMaster:
It couldn't be easier. It will take no more than a few seconds to download KineMaster; all you have to do is go to the iOS app store and download it:
Kinemaster App Features:
You might want to know what this app offers you:
Multiple video layers
Add stickers, images, text, special effects, and even handwriting to your creation.
A choice of blending modes
Add music in the background, voiceovers, sound effects, and even voice changers.
Plenty of editing tools for trimming, cropping, and splicing
Built-in Asset Store with music, stickers, fonts, clip graphics, transitions, and much more
Slo-mo and time-lapse effects
Tools to add immersive audio
A Keyframe animation tool
Edit 4K 60fps video and export it
Add color filters
Much, much more
While KineMaster is free to download, unless you pay for a monthly or yearly subscription, all your videos will be watermarked, and you won't have access to some tools and premium assets.
The free version of KineMaster offers plenty of tools, and if you are not bothered about watermarking, it's a great option. If you want to go more professional, consider a subscription. Let us know what you think of it, and get more cool recommendations by following us on Facebook.