Looking to change how you live your life? Want to know how your life might have turned out? Then try BitLife Simulator.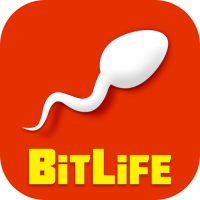 BitLife Simulator lets you live a different life and see how things might have been
What is BitLife Simulator?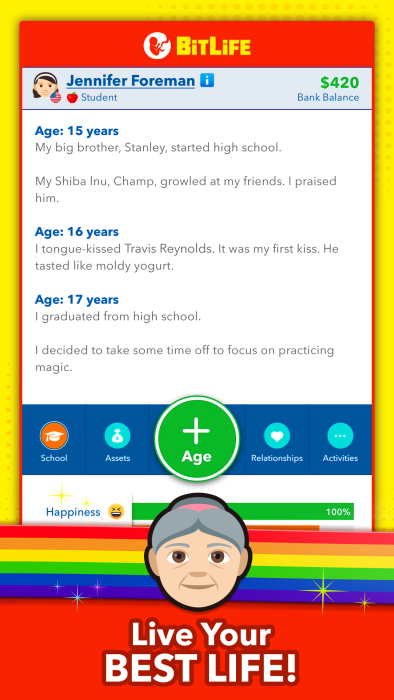 Published by CandyWriter LLC, BitLife is a popular simulator app already in use by millions of people. The app allows you to simulate adult life, offering questions to help you make choices. The game is for one player only, and multiple-choice questions help you live a life from childhood to adulthood – the older you are in the game, the more mature the questions and they include things you have never done or ever thought of doing. For example, you could see what life might have been like had you made choices that saw you go to prison.
BitLife Simulator Features:
As a single-player role-playing game, BitLife is packed with great features:
Pick your own path in life. The game has no right or wrong way to play; you decide your destiny but do keep the consequences of your choices in mind.
An educational game that allows you to see what could happen if you make the wrong choices – make sure you learn from any mistakes
It is not recommended for children to play as a single-player game; however, it can be used with adult supervision to teach them right from wrong and the consequences of their actions
Share your choices, milestones, and major life events on your social media pages
Simple, intuitive controls and no complicated instructions
Free to download and play
BitLife Simulator does offer in-app purchases ranging from $0.99 to $11.99. However, there is no requirement to purchase anything to play the game. If you are concerned about others using your device, simply go into Settings and disable in-app purchases.
How to Download BitLife Simulator:
BitLife is simple to download. Here's how.
Click one of the links above to open the app page
Click on the Download button and wait
When the app has been downloaded you will see the icon in your game launcher or on one of your home pages; simply tap the icon, set up the game and begin playing.
One of the top-rated role-playing games in the world, BitLife Simulator has already enjoyed millions of downloads. While it is only a simulator, it does allow you to see how your life could have turned out had you made different choices. It is not suitable for young children to play alone but could certainly be played with adult supervision as a way of teaching kids about life but it's not just educational; it can also be a fun-filled game. Download it today and take control of your own destiny.