Love Endless Running games? Then you'll love Subway Surfers.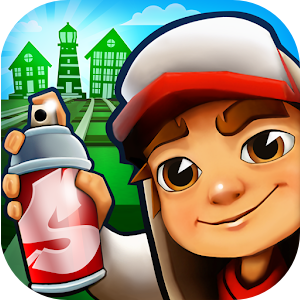 Like all endless running games, Subway Surfers offers hours of fun and entertainment, all for free and, as it's one of the most popular in the world, you can't go wrong playing it.
What is Subway Surfers?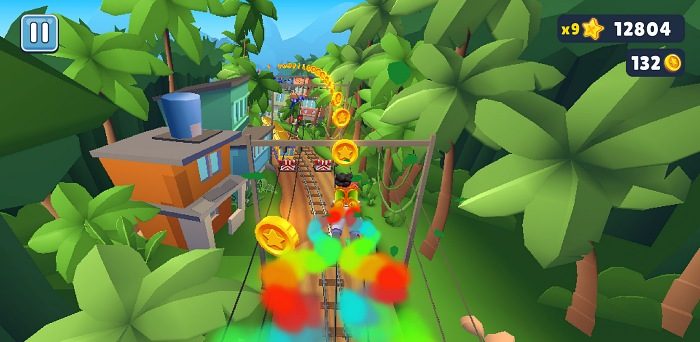 One of the most popular endless running games in the world, Subway Surfers, was developed by SYBO Games and Kiloo and was originally released in 2012 and still receives regular updates to add seasonal holiday features. The game premise is simple; you play the part of a character who is trying to outrun the train inspector, and along the way, you must dodge barriers and obstacles, collect coins and avoid crashing into trains. Hoverboards are available to help you and you can run along the top of the trains to get away from the inspector. Updates bring seasonal features and there are plenty of powerups to collect along the way to help you.
Subway Surfers Features:
Subway Surfers is a fun game and it offers a ton of features:
Play as Jake, Fresh or Tricky as you race to get away from the train inspector
Dash and dodge your way along a packed obstacle course
Grind the trains
Enjoy high-resolution, colorful graphics
Surf the course on your hoverboard
Collect coins and powerups along the way
Use your jetpack, powered by paint
Swipe your way to victory
Challenge others and help your friends
Free to download
Plenty more features
Subway Surfer is free to download and you can certainly play for hours without spending any real money. However, the app does offer in-app purchases, which you can disable in your Settings app if you don't want the temptation.
How to Download Subway Surfers:
Subway Surfers is freely available in the iOS and Android app stores. Downloading it could not be easier.
Tap the relevant link above to open the app page or open your App Store and search for Subway Surfers
When the app page opens, tap on Download and Install
The icon is on your home page; to play, simply tap on the icon to open it and start playing immediately
Subway Surfers is one of the coolest and most entertaining endless running games. With more than a billion downloads, it is one of the most popular in the world and is currently firmly in the top three favorite casual games worldwide. Endless running games are simple to play; you don't have to worry about running out of lives and you can play for as long as you want. Go on; join the fun and download Subway Surfers onto your mobile device today. It's free to play so you've nothing to lose.