Are racing games your thing? You won't get better than CarX.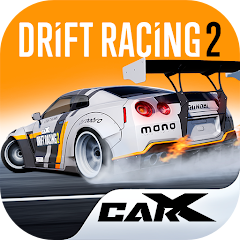 One of the best drifting games available, CarX offers you a fantastic gaming experience with all the features you need for hours of fun.
What is CarX?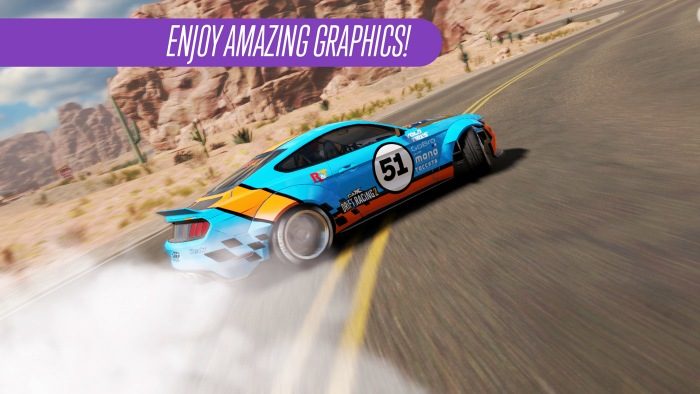 CarX comes to us from CarX Technologies and is currently proving incredibly popular. With almost half a million downloads, it is one of the most realistic drift racing games you will ever experience on mobile. When you first open the game, you'll be given a useful demo that shows you how the controls work – they are very simple – and how the game is played. You also get a ton of options for customization, plenty of vehicles to choose from and you can even choose your own tuning parameters, including the level of drift and speed. The more races you win, the faster you level up, and the more vehicles you can unlock; you can also earn the in-game cash needed to tune your cars.
CarX Game Features:
CarX offers you plenty of features to make your gaming the most enjoyable experience it can be:
Realistic graphics ensure you get a great drifting experience
Demo shows you how the controls work and how to play
Simple on-screen controls
Drift using the handbrake button
Choose from single or multi-player
Rip your tires to shreds doing donuts
In single-player mode, you earn in-game cash to upgrade and unlock tracks and cars by drifting as fast as possible
In multi-player mode, you choose a car and race others or take part in regular events and challenges
Offers plenty of fun and entertainment
Realistic animations
Choose your course – asphalt, sand, grass, and more
Customize the wheels, color, and controls on every vehicle
Four setups to choose from: Drift, Racing, Turbo, Stock
Live cameras
Replays are available that you can upload and share on YouTube and Everyplay
Play Career Mode to win cups, earn coins and unlock cars and tracks
Free to play
While CarX is free, there are in-app purchases. If you don't want to give in to temptation, you can go to your iOS or Android Settings app and deactivate in-app purchases.
How to Download CarX:
CarX is easy to download:
Click on one of the above links to go straight to the app page or open your app store and search for CarX. Then simply tap on Download or Install and wait – once the icon is on your home page, tap it and start playing.
CarX is a fantastic app if you love drifting and racing games – it offers the best of both with hours of entertainment. It is one of the best-rated games of its kind and is highly addictive – you will need to remember to take a break now and then! Download it now and settle in for some of the best gaming your app store offers.