Love sporting games? Try FIFA Soccer.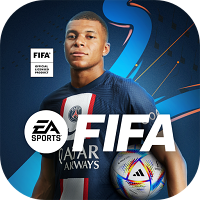 Fantasy football gaming at its best, FIFA Soccer lets you build and manage the best teams in the world.
What is FIFA Soccer?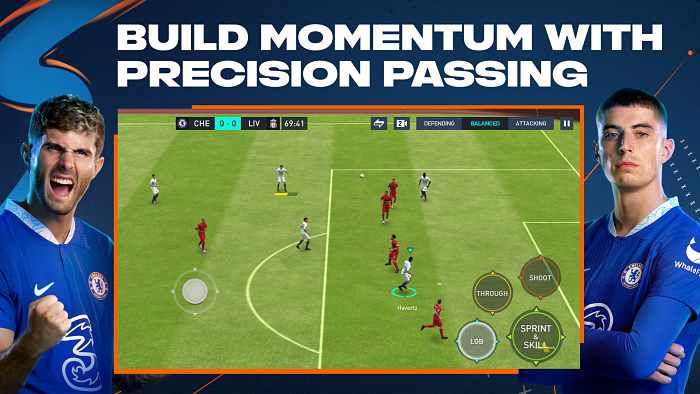 Electronic Arts is one of the best game developers worldwide, bringing us tons of cool games, and one of their most downloaded is FIFA Soccer. One of the newest FIFA games for mobile devices, FIFA Soccer works on Android and iOS. Players can create the football team they want, train the players, and pit them against the best teams in the world with one hope – to win and become the best. The game offers tons of features for management and training, allowing for hours of engrossing gameplay.
FIFA Soccer Features:
FIFA Soccer is packed with features to help players enjoy the game:
Build the team of your dreams
Pick your own players from the best world leagues and teams, including Jude Bellingham, Kylian Mbappe, and tons more
Official licenses help you unlock all the players in the top 32 national teams
Choose your team strip, play the game using an official ball and play in all the best World Cup stadiums worldwide
Listen to localized commentary
Pick the top-rated forwards, midfields, defenders and goalies for your team
More than 30 leagues to choose your players from – all leagues have qualified for UEFA Champions League contender status
Fantastic graphics help you immerse yourself in the games with 60fps, SFX commentary, upgraded stadiums, a great atmosphere, and much more
Devise the best strategy for your team, train your players and choose between autoplay and real-time play.
Free to play
FIFA Soccer is free to download and play, and although there are in-app purchases, you don't have to buy any of them.. However, some will allow you to get ahead much quicker but if you think temptation will get the best of you, simply disable in-app purchases in your settings app.
How to Download FIFA Soccer:
Downloading and playing FIFA Soccer couldn't be easier. Alternatively, go to your Android or Apple app store and search for FIFA Soccer.
Tap to download the game onto your device
Open the game by tapping the icon and set up your profile
Then, start choosing your team and training them to be the best
If you've always dreamed of managing the best football team in the world, now's your chance. FIFA Soccer allows you to do just that, giving you the opportunity to train your team the way you want. If you are forever berating your favorite team's manager and trainer, it's time to show the world that you can do a much better job. FIFA Soccer is simple to download and allows your creative side to come out so download and play today, and pit your team against the best in the world.