Looking for something different to play on your iOS or Android device? Take a look at Five Nights at Freddy's.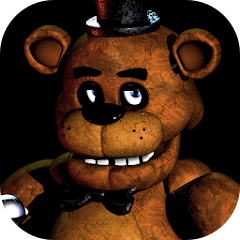 Horror apps are few and far between but Five Nights At Freddy's is one of the highest-rated.
What is Five Nights At Freddy's?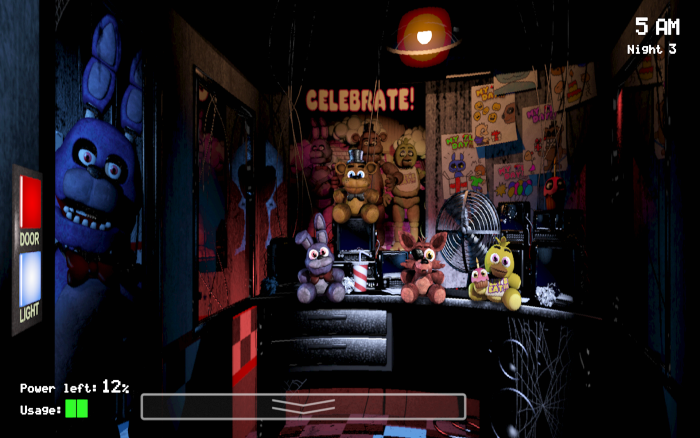 Launched by Clickstream LLC, Five Nights at Freddy's will test your guts to the limit. You have a new job at Freddy Fazbear's Pizza place; during the day, it's a lighthearted, fun place for kids and adults but at night, it's a different matter. Freddy has two animatronic friends designed to entertain the daytime crowds but at night, they behave somewhat unpredictably. You are the night security guard and it's down to you to keep things safe. You have security cameras, a small amount of power to use per night and security doors – run out of power too quickly, and those doors no longer work – neither do the lights. You must protect yourself from the roaming animatronics – can you keep yourself safe or die trying?
Five Nights at Freddy's Features:
Five Nights at Freddy's offers players lots of cool features:
Simple game premise – survive each night
Cool graphics
A clever combination of design and subtlety makes your imagination work overtime
A mixture of still-life images and animation
A range of creepy animatronics – including shadows and phantoms – to instill fear into you
Tests your observation skills
Support for multiple languages, including English, Simplified Chinese, Italian, Spanish, German, French, and more
Many more features
Five Nights at Freddy's is not free to download. It will cost you $2.99 to download, which is a small price to pay for the hours of fun and scares it provides, and it also offers in-app purchases. It also isn't suitable for smaller children to play.
How to Download Five Nights at Freddy's:
If you want to join the fun and thrills, follow our simple guide to download Five Nights at Freddy's onto your iOS or Android device:
Here's what to do:
Open your iOS or Android app store and search for Five Nights at Freddy's, or tap the links above to go straight to the app page
Tap on Download or Install and wait for your payment to be processed and for the app to install
Find the app icon on your home page, tap it, and start playing.
Five Nights at Freddy's is a cool but scary game to play; if you love the thrill of fear, this is the game for you. Packed with great graphics and a simple storyline, it offers hours of frights, fear, and fun, so download it today and join the millions of other players currently enjoying one of the top-rated action games in the world.