Love running games but want something slightly different? Try Geometry Dash.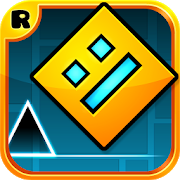 Geometry Dash may look like a simple game, but it is highly addictive and increases in difficulty the more you play.
What is Geometry Dash?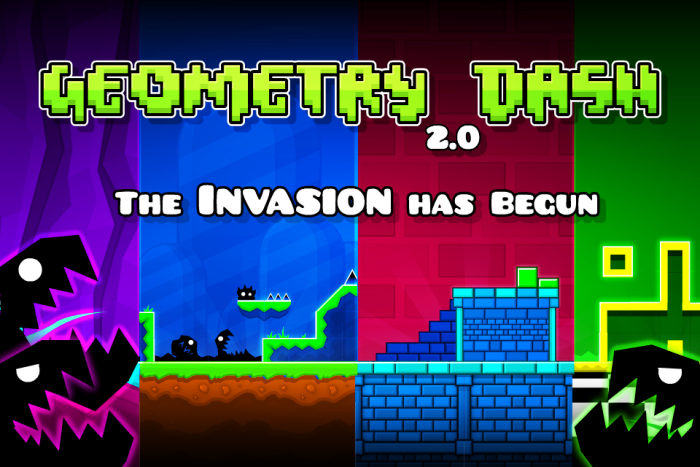 Developed and released by a Swedish developer called Robert Topala, Geometry Dash is a rhythm-based platform game with 21 official levels. However, players and developers can create and add their own levels and the game currently includes more than 40 million of them, ensuring no end of fun for everyone. The game premise is simple: get through each level by jumping flying your way past obstacles. The controls are simple and all you have to do is reach the end of each level. Beware, though; collide with anything and you go right back to the start. Each level is accompanied by music but it's not just for listening to; the rhythm and timing in each piece of music is key to successful gameplay. Timing your movements to the music ensure you beat every level.
Geometry Dash Features:
A fun game, Geometry Dash provides players with all kinds of features:
Simple, intuitive, on-screen controls
Fly and jump your way through each level, avoiding obstacles along the way
Use the music to help you succeed
Rhythm-based platform gaming at its best
Hit an obstacle and you go back to the start of the level
Practice mode
21 official levels
More than 40 million levels developed by players
Level Editor helps you create your own levels
Customize your character with colors and icons
Flip gravity, fly in a rocket, and many more
The more you play, the more rewards and achievements you unlock
Challenging, addictive gameplay
$1.99
Geometry Dash does cost money to buy but there are no in-app purchases; everything you need is right there in the game. The more levels you complete and the better you do it, the more extras you can unlock.
How to Download Geometry Dash:
If you want to challenge yourself to the extreme, Geometry Dash is one of the easiest ways to do it. You can download this game in two ways: find it in your app store or tap one of the above links.
Click the download link and install Geometry Dash
Tap the game icon and start playing
Geometry Dash is part of a series of five games from the same developer. Originally developed as a web game, it is now available on mobile devices for a small price and offers players a challenging, addictive game to play. The more you fail at a level, the more determined you will become to beat it and the more rewards you can earn. Download Geometry Dash onto your Android or iOS smartphone today and challenge yourself in a near-impossible game to beat.