Do you want a simple yet fun game to pass the time? Did you play Reckless Getaway? Then why not try Reckless Getaway 2?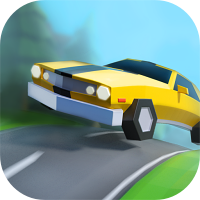 Reckless Getaway 2 offers simple, intuitive gameplay with a fun storyline.
What is Reckless Getaway 2?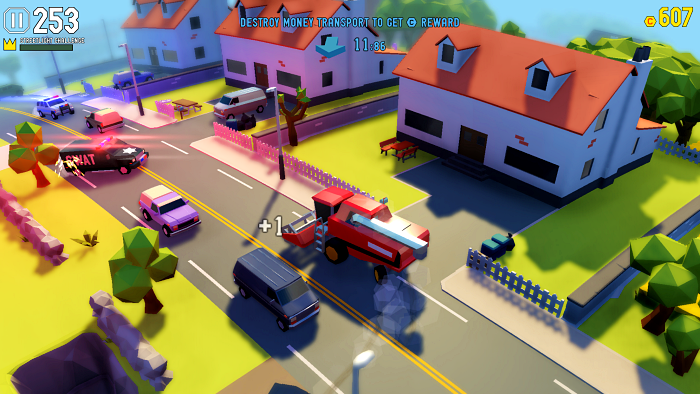 Released in May 2017, Reckless Getaway 2 is a 3D game with a simple premise – you drive for as long as you can through a city to escape the police. However, there's a catch; the longer you can keep away from them, the more police will join in the chase, in trucks and card. The controls are very simple onscreen, intuitive controls. You don't have to worry about pedals; simply concentrate on turning left or right. If you hit an obstacle, your car reverses automatically and off you go again. As you drive, you collect as many coins as you can and keep away from other traffic. And the longer you can last, the more chance there is of the police using spike strips, barricades, and other obstacles to stop you.
Reckless Getaway 2 Features:
Reckless Getaway 2 offers users some great features:
Great graphics
Simple onscreen controls
Over 80 cars to unlock
Earn coins throughout each game
Free roaming
Just drive; no need to worry about braking or accelerating
Regular updates bring new levels and vehicles
Requires Android 4.4 or above and iOS 11 or higher
Free to download
Reckless Getaway 2 is free to download and play but there are some in-app purchases on offer. However, the free version is ad-supported, but these are not intrusive and will not spoil your gameplay.
How to Download Reckless Getaway 2:
Reckless Getaway 2 is dead simple to download, no matter what platform you are using. Here's how to do it.
Open the iOS or Android app store and search for Reckless Getaway 2
Alternatively, open this article on your device and tap on one of the links above to go directly to the app page
Tap on Download or Install and wait
Once the game is downloaded, you'll see the icon in your Game Launcher or on your home screen
Tap the icon and enjoy the game
Reckless Getaway 2 is one of those games that can give you hours of fun. It's one of the simplest games, yet it is incredibly addictive and will keep you occupied for hours. And, because there's no real storyline to it, you can put it down and pick it up without having to worry about where you are in the game. With over 10 million downloads to date, it is proving to be one of the more popular racing games available for iOS and Android, so download it today and join in the fun.