Jojoy app for iPhone lets you download and play modded iOS games and apps.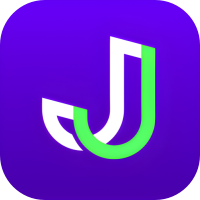 Click on the button below to download the Jojoy app for iOS.
How to Download Jojoy on iPhone:
Tap the buttons above to download Jojoy profile into your iPhone
Once downloaded, open your Settings app and tap on Profile Downloaded as shown below
Tap on Jojoy, and the Install Profile screen will open
Tap on Install and type in your device passcode. Do not worry, its safe to do so.
On the last page, tap on Install and wait. The Jojoy app will install, and the app icon will appear on your home screen
Jojoy is now ready to use.
How to Use Jojoy iOS App:
Open the Jojoy app from your iPhone's home screen
A list of apps and games will appear
Find and tap on what you want and then tap on Download
You can also use the Search functions to find your favorite game mod.
How to Delete Jojoy from iPhone:
Open iOS Settings and tap on General
Tap on Profile Device Management
Tap Jojoy in the profiles list and tap on Remove Profile
Close Settings. Jojoy has been removed from your device.
Troubleshooting Guide:
Jojoy Apps Are Not Working
Jojoy for iOS is a 3rd-party appstore that uses Enterprise Grade Developer Certificates, and Apple can revoke these at any time. However, there is a temporary fix to get around this. Even if the certificate has been revoked, you can still download your apps.
If you cannot open the Jojoy app because the certificate has been revoked, do NOT delete it.
Instead, place your device into Airplane mode and make sure Wi-Fi has been turned off.
Open iOS Settings and tap Safari
Open the Jojoy app, and you should be able to use the desired app even though you no longer have a Wi-Fi connection.
Profile Installation Failed Error
This usually happens when downloading Jojoy while the Apple Servers struggle with high traffic levels.
First, wait for a few hours, then try again and see if the servers are working or not.
If not, enable Airplane mode on your iPhone
Open iOS Settings, tap Safari, and tap on Clear History and Website Data
Disable Airplane mode and wait for a few minutes
Then reinstall Jojoy again, and it should be installed properly.
White or Blank Screen on Jojoy App
Open Settings
Tap Safari > Clear Website Data
Go back to Jojoy app, the screen should now be clear
Frequently Asked Questions:
Is Jojoy App Available on iOS?
Yes, the Jojoy App is available for download on iPhone and iPad. Originally released for Android, on popular demand, the Jojoy app developers also started supporting the app for iOS.
Is Jojoy Safe for iPhone?
Yes, the Jojoy app is a safe application for download on iPhone. It has been tested and is completely safe to use. Where other installers demand your Apple ID, Jojoy does not, which means your private information stays safe; and doesn't get shared with any 3rd-party. Jojoy is one of the most stable and reliable iPhone app installers and does not contain any malware, viruses, adware, spyware, or anything else that can harm your data or device. It receives regular updates, and any problems that arise are fixed immediately with an update.
Will Jojoy Void My Warranty?
No, the Jojoy app will not void your iPhone's warranty. It uses the same app permissions any official Apple AppStore app and does not modify your iPhone in any way. It doesn't require root access. Because of that, your warranty cannot be voided. However, you can easily delete it if you need to.
Important Links:
User Ratings: