If you love battle games but find them too demanding, try StickWar: Legacy.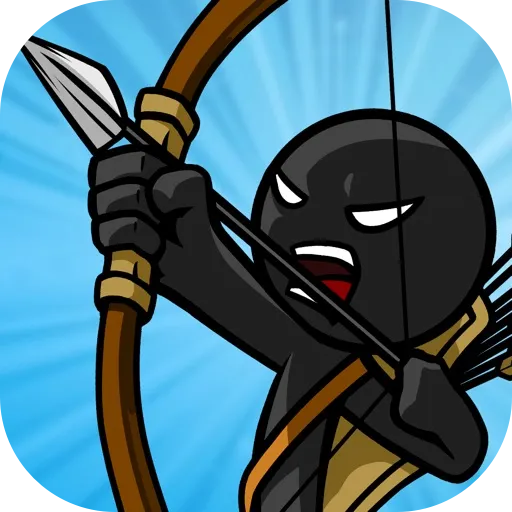 StickWar: Legacy is a top-rated stick figure game that allows you to build an army and play one of the most addictive games ever to be released.
What is StickWar: Legacy?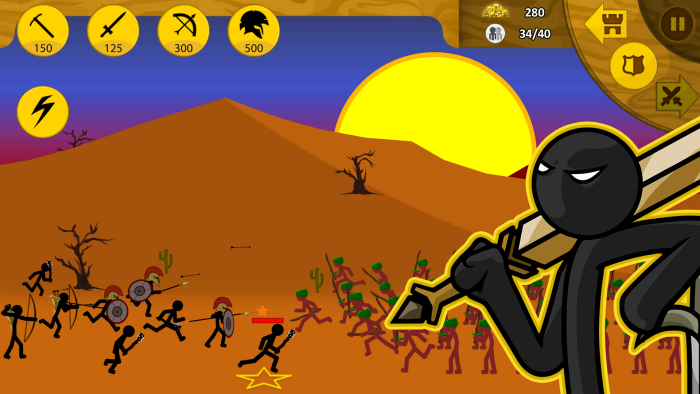 Originally a web game, StickWar: Legacy was released by Max Games Studio for mobile in 2021, and is a combination of war game and strategy. Based in Inamorta, you are surrounded by nations all battling to be the most dominant. Each nation fights and defends itself in a unique way. You lead the Order nation and your method is knowledge and peace; where the other nations see their weapons as their god, your nation does not. This makes you the perfect target and it's up to you to defend your nation while acquiring knowledge and technology from the others.
StickWar Game Features:
StickWar: Legacy is a classic strategy game that offers tons of features to help you play:
Popular web game now available for mobile
Challenging gaming with a lot of fun and highly addictive
Control your army – play them in formations or as individual units
Build your army units and mine for gold
Learn how to use the Spear, Mage, Archer, Giant, and Spear
Find and destroy each enemy statue
Capture the nations and become the most dominant
New Missions Mode – new levels added weekly, making the game even more challenging
Saga-style map offers plenty of rewards
Three difficulty levels – Normal, Hard, and Insane; unlock the crown for each one
Plenty of new games included, such as Triple Barricaded Gold, Forward Statue, Win Before Sunset, and Deathmatch, and battles against Mini Bosses, among many others
Better unit formations
New animations
Classic Campaign with an added 6 bonus levels
Endless Deads; play Zombie Survival mode
Tournament: play against AI challengers and beat them all to win the Crown of Imamorta
Lots of new skins for every character
Powerful armor and weapons to be unlocked
Plenty more cool features
Free
StickWar: Legacy is completely free to download and play but is ad-supported and contains in-app purchases which offer the option to disable the ads, offer starter packs, gems, gold, and more.
How To Download StickWar:
StickWar: Legacy is easy to start playing:
Simply open your app store and find StickWar: Legacy or click on one of the above links to open the app page. Once there, download the app and install it; tap the icon on your home screen and immerse yourself in one of the most addictive strategy games ever to be released.
StickWar: Legacy is a fun, addictive game that will provide you with hours of entertainment. There's no need to make any in-app purchases if you don't want to; simply install and enjoy. Join the growing army of players worldwide by installing tick War: Legacy today.