If you are looking for a music app you can take anywhere, try Spotify.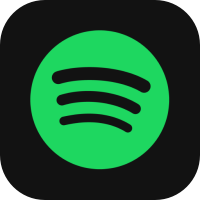 With one of the largest ranges of podcasts and music, Spotify is a world leader, offering everything a user could possibly want.
What is Spotify?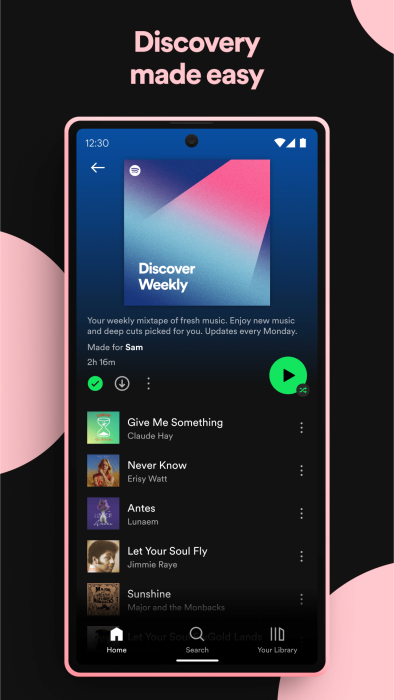 Spotify is one of the largest music apps in the world and has been going since 2008. It didn't take long for it to become a world-leading app, with a choice of free and premium options. It doesn't just offer music; it also offers a huge range of podcasts covering every subject you could possibly think of it, videos, and a lot of original music not found in any other apps. Spotify is not just a mobile app; it also works on desktops and even some smart TVs.
Spotify Features:
Spotify offers users tons of features, both on the free and premium options:
Millions of album tracks and videos
Listen to your favorite tracks or find some new material
Built-in search facility to help you find your music easier
Great sound – premium subscribers get even better sound quality
Premium subscribers can download tracks and listen offline
Make your own playlists
Try the daily mixes Spotify offers you
Choose different genres, or choose your music based on year, country, and more
Go Karaoke-style with on-screen lyrics
Love the music from a Movie or Netflix show? Find it on Spotify
Built-in radio stations
Subscribe to listen to your favorite podcasts and create playlists of your favorite ones
Share music and podcast playlists with others
More than 40 music categories
Free version is ad-supported; subscribe to Premium to remove these
Free version offers 6 track skips every hour – subscribe to Premium for unlimited
Sign up to Spotify with Facebook or Email
Premium subscriptions offer on-demand playback
Plenty more features
Subscription Options:
There are four paid subscriptions to choose from:
Premium: $9.99 per month
Duo: $12.99
Family: $15.99
Student: $4.99
How to Download Spotify:
Downloading and Using Spotify couldn't be easier:
First, open your mobile or desktop browser
Click on the download buttons above and install the app on your phone.
Tap the Spotify app icon to open it, sign in and start listening to your favorite music
Like Amazon, Netflix, and other similar sites, the recommendation engine in Spotify will recommend music and podcasts based on your listening habits; the more you listen, the better it gets, and you get to discover new artists and broaden your musical horizons.
Spotify is the world's number one music app for a reason – it offers more than any other and even the free account is packed with cool music and podcasts. Try it today and take your music with you wherever you go.