Did you love the old-style computer games of the 80s? Then you'll love Tomb of the Mask.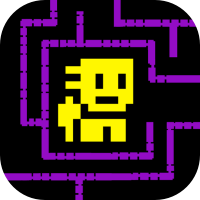 A classic-style game, Tomb of the Mask provides you with 8-bit gaming graphics and plenty of fun.
What is Tomb of the Mask?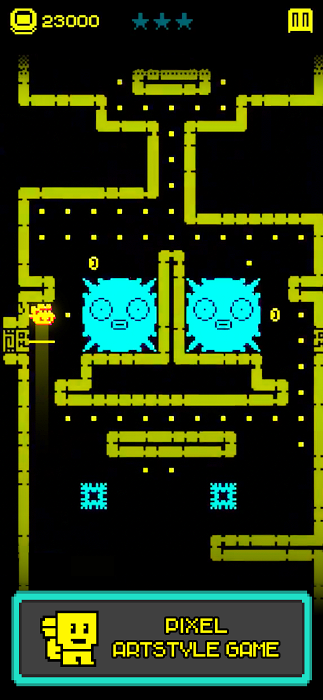 Originally launched in 2016, Tomb of the Mask is old-style gaming at its best. With the old 8-bit style of graphics, it is a fast game packed with action. Your character is a tomb raider and its down to you to get through the tombs the game generates, getting past enemies, scaling walls, and dodging the traps along the way. It is a challenging game and, despite the old graphics, it is quite addictive. The bright neon colors, unique graphics, and fun storyline will keep you playing for hours on end.
Tomb of the Mask Features:
Despite its old-style appearance, Tomb of the Mask has plenty of cool features:
Old-style 8-bit graphics, reminiscent of 80s gaming
Gameplay-oriented – no storyline to follow, no other characters to worry about; just play
Plenty of puzzles to solve along the way
Cross-platform support
Fight enemies and dodge traps to survive
Collect coins and power-ups
Several subscriptions to choose from
It is ad-supported but premium subscriptions remove these and offer other features
Lots more features
While Tomb of the Mask is free to download, there are a number of subscription options available:
Weekly Premium: 3 day free trial and then $7.99 a week. This options gives you 400 free coins daily, unlimited energy and takes the ads away
Monthly Premium: costs $19.99 per month and offers the same as the weekly premium
Yearly Premium: again, with the same features as the other options, this costs $99.99 per year
How to Download Tomb of the Mask:
Tomb of the Mask is available on several platforms, including mobile. Downloading it is simple.
Open your app store and search for Tomb of the Mask, or tap one of the links above to go directly to the app page
Tap on Download or Install and wait for it to finish
Once the app has downloaded, head to your home screen or Apps section and tap the icon
You can enjoy the game for free or opt for one of the subscription options to get rid of the ads and get in-game features.
Tomb of the Mask is a cool game to play and has been downloaded by over 100 million people to date. Although you can enjoy it for free as a casual gamer, you might want to take advantage of the premium features with one of the subscriptions. Whichever you choose, you are sure to have fun so go ahead; download it today and enjoy the hours of fun Tomb of the Mask offers.